Broker Products




NewLaw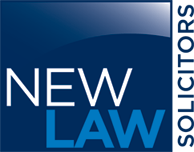 Newlaw is a new generation law firm that provides commercial and individual clients with a modern legal service which is focused on achieving results both quickly and effectively. Established in 2004 the company now employs over 150 people across it's Cardiff and Glasgow Office.
Panacea Finance

Founded in March 2002, becoming the second group direct company, Panacea Finance specialise in delivering innovative insurance premium finance solutions. Panacea Finance has experience rapid growth developing into a sophisticated and highly profitable business with a massive financing capacity.
Panacea Finance have developed a unique online collection and payment system to manage a growing portfolio of fully flexible finance propositions, each created to match the requirements of Brightside Group's Insurance Broking, Debt Management and Financing Activities.
Panacea's knowledgeable and committed team is completely focused on delivering unparalleled standards of customer and client satisfaction across the Brightside Group.
Eldon Insurance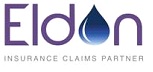 Eldon exists to maximise group profitability by providing a world class insurance service, they minimise the cost of claims for their partners, whilst delivering a quality service to policyholders.
Eldon select market-leading partners that have commercial leverage and share their philosophies. Their combined teams of specialists deliver a bespoke service that is focused on excellence.
Policyholder retention is at the forefront of our group philosophy. By offering our policyholder a quality service that is focused on customer needs we value and keep our customers.
The 200 plus strong team is based in Newcastle Upon Tyne to provide a first class service to manage Southern Rock's claims. Specialised claims handlers are trained to detect and prevent fraudulent claims.